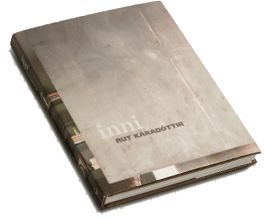 The book Inni (Interiors - 2015) gives a good overview of Rut's work for the past years. The book is 224 pages and includes more than 200 images taken by one of Iceland's leading interior photographers; Gunnar Sverrisson.
In her book, Rut Karadottir demonstrates how her thinking and methods are manifested in the overall design of homes and offices, as well as smaller spaces. She discusses how one's surroundings can be beautified and how often simple solution can completely change interiors.
Further information: Crymogea publishing.
The book is only available in Icelandic.